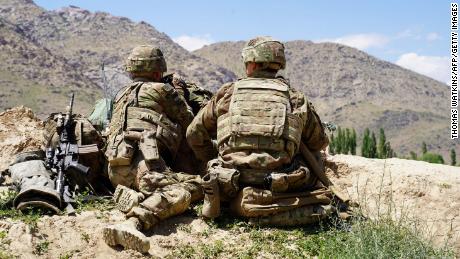 Trump tweeted today that the liberal news is putting out another fake story. This time it is a rumor about Russia paying the Taliban to kill U.S. and U.K troops.
Here are the conflicting stories in the news.
Two days ago The New York Times reported that "Russia Secretly Offered Afghan Militants Bounties to Kill U.S. Troops, Intelligence Says."
Of course, the article just sited an "intelligence" as the source.
On June 28 CNN Reports.
(CNN) Russian intelligence officers for the military intelligence GRU recently offered money to Taliban militants in Afghanistan as rewards if they killed US or UK troops there, a European intelligence official told CNN.
The official was unclear as to the precise Russian motivation, but said the incentives had, in their assessment, led to coalition casualties. The official did not specify as to the date of the casualties, their number or nationality, or whether these were fatalities or injuries.
"This callous approach by the GRU is startling and reprehensible. Their motivation is bewildering," the official said.
BBC News Reports Sunday 
Russia has denied reports that it offered Taliban-linked militants bounties to kill US troops in Afghanistan.
Citing US officials, The New York Times, Washington Post and Wall Street Journal reported that a Russian military intelligence unit offered the alleged bounties last year.
The same unit has been linked to assassination attempts in Europe
The Russian embassy in the US said the claims had led to threats to diplomats.
The Taliban also denied doing any deal with Russian intelligence.
The reports come as the US attempts to negotiate a peace deal to end the 19-year war in Afghanistan.
The unnamed officials cited by the New York Times said US intelligence agencies had concluded months ago that a unit of Russia's GRU military intelligence agency had sought to destabilise its adversaries by covertly offering bounties for successful attacks on coalition forces.
White House press secretary Kayleigh McEnany said in a statement Saturday that the President and Vice President Mike Pence were not briefed "on the alleged Russian bounty intelligence."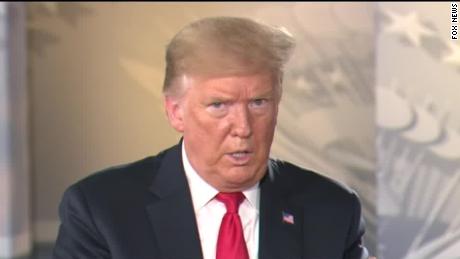 And President Trump Tweeted Sunday morning
Nobody briefed or told me, @VP Pence, or Chief of Staff @MarkMeadows about the so-called attacks on our troops in Afghanistan by Russians, as reported through an "anonymous source" by the Fake News @nytimes. Everybody is denying it & there have not been many attacks on us…..

— Donald J. Trump (@realDonaldTrump) June 28, 2020
Could it be that the liberal news outlets are working to try to sabotage the peace deal that President Trump is getting close to getting done?
It would be a huge accomplishment that Democrats would hate for him to achieve.
Over the past 4 years, it has become abundantly clear that the media is another extension of the Democratic deep state and their unnamed "sources" are unreliable.
---
---