Kamala Harris is very proud of her law enforcement record when she was the State Attorney General for California, bragging often about her job locking people up, hiding evidence to keep them locked up, and her "take no prisoners" attitude, including demands for reforming police departments with social justice warriors and Community Organizers.
Flashback to when her own staff, who was authorized to represent her office, was arrested for creating a fake police department, and headed to prison until the leader of the group mysterious died and all the charges were dropped.
According to ABC7, in an article from 2015, one of Harris' aides, a Community activist, was arrested for impersonating a police officer.
FROM THEIR ARTICLE:
Three people, including an aide to California Attorney General Kamala Harris, were arrested for impersonating police officers and creating a fake law enforcement agency called the Masonic Fraternal Police Department.
On April 29, Los Angeles County Sheriff's Department detectives served search and arrest warrants in the 28000 block of Linda Vista Street and the 17000 block of Sierra Highway, both in Santa Clarita. Three people were arrested and identified as David Henry, 46, of Santa Clarita, Tonette Hayes, 59, of Santa Clarita, and Brandon Kiel, 31, of Los Angeles.
Badges, identification cards, weapons, uniforms, police-type cars and other law enforcement equipment were found in the searches at both locations.
Henry, Hayes and Kiel were all arrested for impersonating a peace officer and booked at the Santa Clarita Valley station. Henry also faces charges of perjury under oath. Kiel, who worked as deputy director of community affairs at the California Department of Justice, faces charges for misuse of government identification.
He is on administrative leave and the department could not comment on an ongoing personnel matter or criminal investigation.
Near the end of January, chiefs of select law enforcement agencies throughout Southern California received letters stating Henry had been elected as chief of the so-called MFPD.
Shortly after the agencies received the letters, many started receiving phone calls from Kiel, who identified himself as the chief deputy director of the organization. He began requesting meetings with agency chiefs.
A meeting was scheduled between members of MFPD and Capt. Roosevelt Johnson with the Santa Clarita Valley Sheriff's Station on Feb. 4.
During the meeting, the group claimed they were descendants of the "Knights Templar" and that their police agency was created in 1100 B.C. The members also claimed their department had sovereign jurisdiction in 33 states and Mexico.
The meeting raised red flags, and LASD detectives began an investigation into the group.
"They couldn't answer basic questions about the MFPD's jurisdiction and the overall department mission," Deputy Amber Smith said.
Detectives conducted their investigation in collaboration with several other law enforcement agencies and found that MFPD was not legitimate. Detectives also believe the three suspects were attempting to deceive citizens in the community and that other people may be associated with the fictitious organization.
From the Guardian:
"A minister, an aide to the attorney general of California and a purported Emmy winner could face up to a year in county jail, after they were arrested in late April for posing as members of a fictional police department supposedly tied to the Knights Templar.
Reverend Tonette Hayes, 56, Brandon Kiel, 36, and 46-year-old David Henry, Kiel's father-in-law, claimed to be members of the Masonic Fraternal Police Department (MFPD). On its website, the group says it has existed for more than 3,000 years and has legal jurisdiction in 33 states and Mexico.Advertisement
Authorities disagree.
Police charged Kiel with six misdemeanor counts of impersonating a police officer and misuse of government identification. Henry was booked for perjury under oath and impersonating an officer, and Hayes was charged with four counts of impersonating an officer.
Reached by phone, Hayes declined to comment.
While none had legitimate law enforcement credentials, all three of those charged did apparently have strong ties to secretive societies with Masonic appearances. According to a 2014 story in the L A Watts Times, Henry and Kiel were members of Sir Brileys Knights of Luxor Knights Templars Grand Lodge AASR.
In their letter to police chiefs, the trio claimed 5,686 lodges were affiliated with their organization.
Henry, who was known as the Supreme Sovereign Grand Master David Henry X°, appeared in photos on the group's Facebook page in flamboyant Masonic gear including a top hat, burgundy and gold cuffs and a traditional Masonic apron covered in symbols.
VIDEO SHOWS WEIRD STUFF- "He gave her approval" WATCH:
So they started a campaign to discredit the real police:
The Guardian reported in 2019:
'Badges, ID cards, weapons, uniforms…'
Prior to their arrests, none of the three had had run-ins with the law in Los Angeles, other than a drunk driving conviction for Kiel in 2007. In late January, the trio began sending letters to heads of local law enforcement agencies in southern California, announcing that Henry had been elected as chief of the MFPD.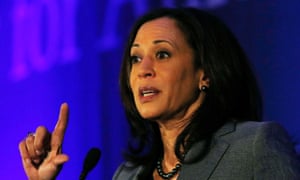 Soon after, Kiel began follow-up calls to those agencies, identifying himself as "chief deputy director" of the department and requesting meetings to offer information on how the agencies could potentially work together. One of those meetings, with Captain Roosevelt Johnson of the Santa Clarita Valley sheriff's station, raised red flags for real law enforcement. Henry and his cohorts were unable to answer "basic questions about MFPD's jurisdiction and overall department mission", according to a release from the sheriff's department. Kiel used his department of justice business card at the meeting.Advertisement
Multiple law enforcement agencies began investigating, eventually raiding two houses associated with the group in Santa Clarita. According to the sheriff's department, they found "badges, identification cards, weapons, uniforms, police type vehicles and other law enforcement equipment".
Kiel has served as a deputy director of community affairs at the California department of justice since July 2013, working as a low-level liaison for Kamala Harris, who is currently running for US Senate. He has been placed on administrative leave.
A YouTube video posted by Henry purportedly shows him winning a local Emmy award in 2002 for producing a broadcast news story for Fox11 in Los Angeles. During that video, he thanks Geraldo Rivera and Ice-T for being "behind my career". Other sources identify Henry as a private investigator and a security guard.
Hayes founded and ran the Political and Clergy Council Organization (PCC), dedicated to "holding ministers and politicians accountable for their actions", according to her Twitter site.
"The church, politicians and the lawmakers have let the people down, the communities feel they are not being heard, so I consider this organization as an order from God given only to me," Hayes told the Los Angeles Sentinel in 2013.
"God has taken away any fear, given me the necessary tools, opened doors that are shut to others and given me the authority and power to move forward … Until He says it is over, it is not over. Amen!"
She also claims to serve as a minister at the Israel Missionary Baptist Church in Los Angeles. Church staff did not recognize the name.
And it was open war within the Justice Department:
People online reported:
These are Harris' radical ties to radical police "Transformation"