Correction: According to USA Today, "Officials confirmed no changes were made to the drive; the time stamp on the drive and tabulator confirm the downloaded file hadn't been altered. And the flash drive's detailed vote tallies matched those on the machine."
Milwaukee elections chief, Claire Woodall-Vogg claims she lost her elections flash drive in the early morning on the fourth. She later "found" it. With that flash drive, you can manipulate the vote counts, but there is no evidence that happened, but at the same time Biden got 120,000 votes to virtually tie him with Trump.
I would be surprised if any votes were added through manipulation but it can be done. Philadelphia also lost some flash drives. Texas was looking to buy software from Dominion but backed out because they said the system was not safe.
A hand count in Antrim county revealed that 6,000 votes were switched from Trump to Biden. It was blamed on human error. That could be true but it still means we should check counts in other counties just to be sure. Forty-eight counties in Michigan uses that software.
Via Wisconsin Right Now:
A flash drive that contained crucial absentee voter information in the 2020 presidential election was briefly lost during the early morning hours of Wednesday Nov. 4 as the world waited for Milwaukee to reveal its ballot counts.

Sources within Milwaukee County law enforcement told Wisconsin Right Now exclusively that the executive director of the Milwaukee Election Commission, Claire Woodall-Vogg, realized she had lost the flash drive when she left, with police escort, the Central Count building where ballots were tallied. She was en route to the county courthouse to report "the results of more than 169,000 absentee ballots collected in the City of Milwaukee," the Hill previously reported.
Milwaukee Election Commission Senior Executive Claire Woodall-Vogg was caught on camera feeding numbers into the system without anyone supervising: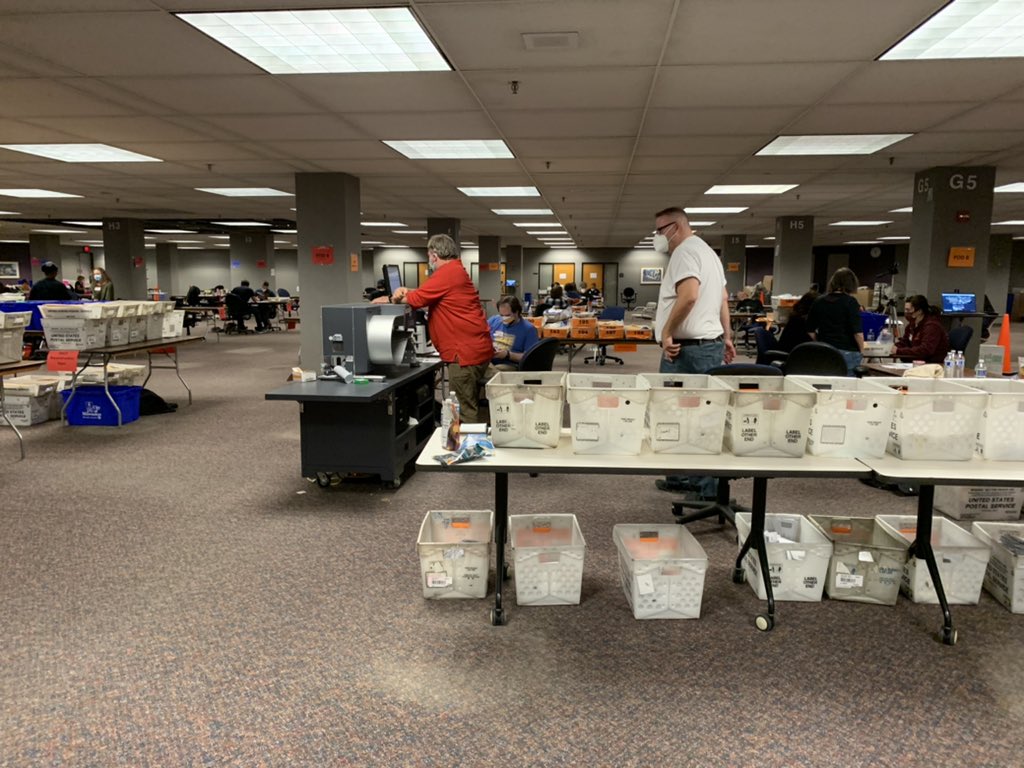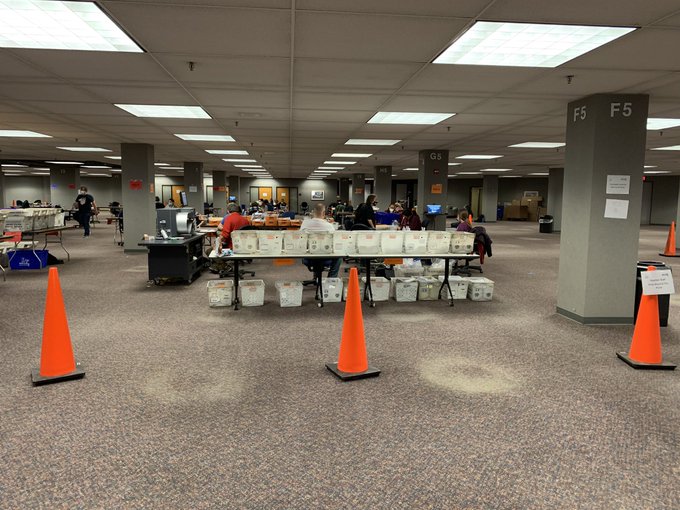 But Michigan has tough laws on the chain of custody of votes. That would make it illegal to use flash drives. Yet they not only allowed it but made it the way to do it. But, of course they won't face any repercussions, they are Democrats.