Wouldn't you just know it. Of all the things that Democrats were willing to cut from their bloated $3.5 trillion dollar pork bill, the one thing they refused to cut was $80 billion dollars for illegal aliens. Even though they cannot legally have a job, Democrats are willing to give them$80 billion in taxpayer money. Money is not the only problem for US taxpayers. How many other illegal aliens will rush to our border to get free government largesse from us taxpayers?
The money comes in the form of a tax credit, even if you pay no taxes. This is the answer to liberal redistributionists' prayers. They get to redistribute money to their favorite people in the whole world. And take it from the people they despise the most, Americans. When will people wise up? Why reward people who break the law? Will they start making cash payments to rapists and murderers? Of course they won't. But, in their eyes, illegal aliens should be a protected class.
Analysis by the Center for Immigration Studies explains:
We estimate that illegal immigrants will receive $8.2 billion in payments from the new program annually — more than triple what they were eligible for under the old [Additional Child Tax Credit] — while legal immigrants will receive $17.2 billion. The 10-year cost just for illegal immigrants would total roughly $80 billion.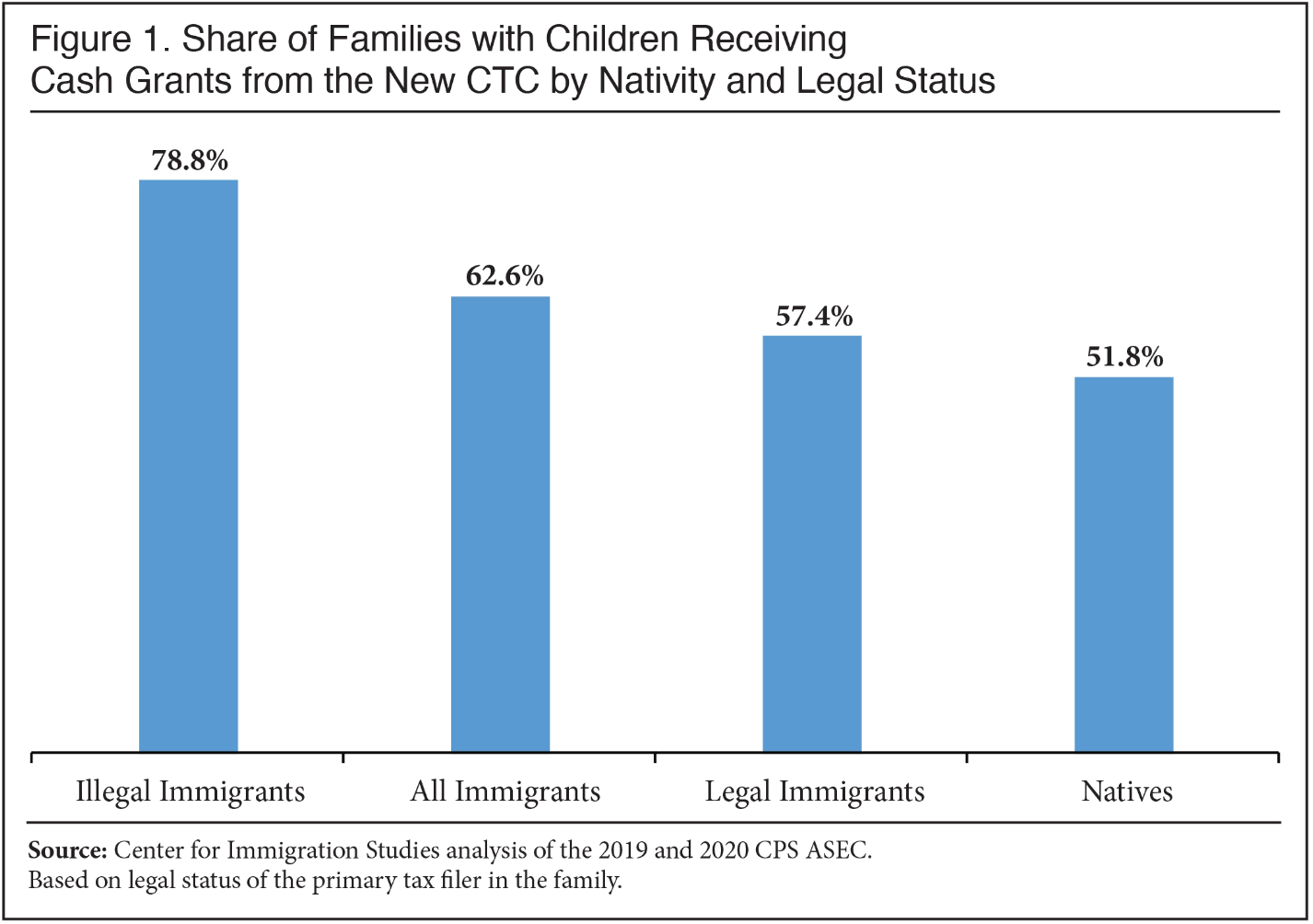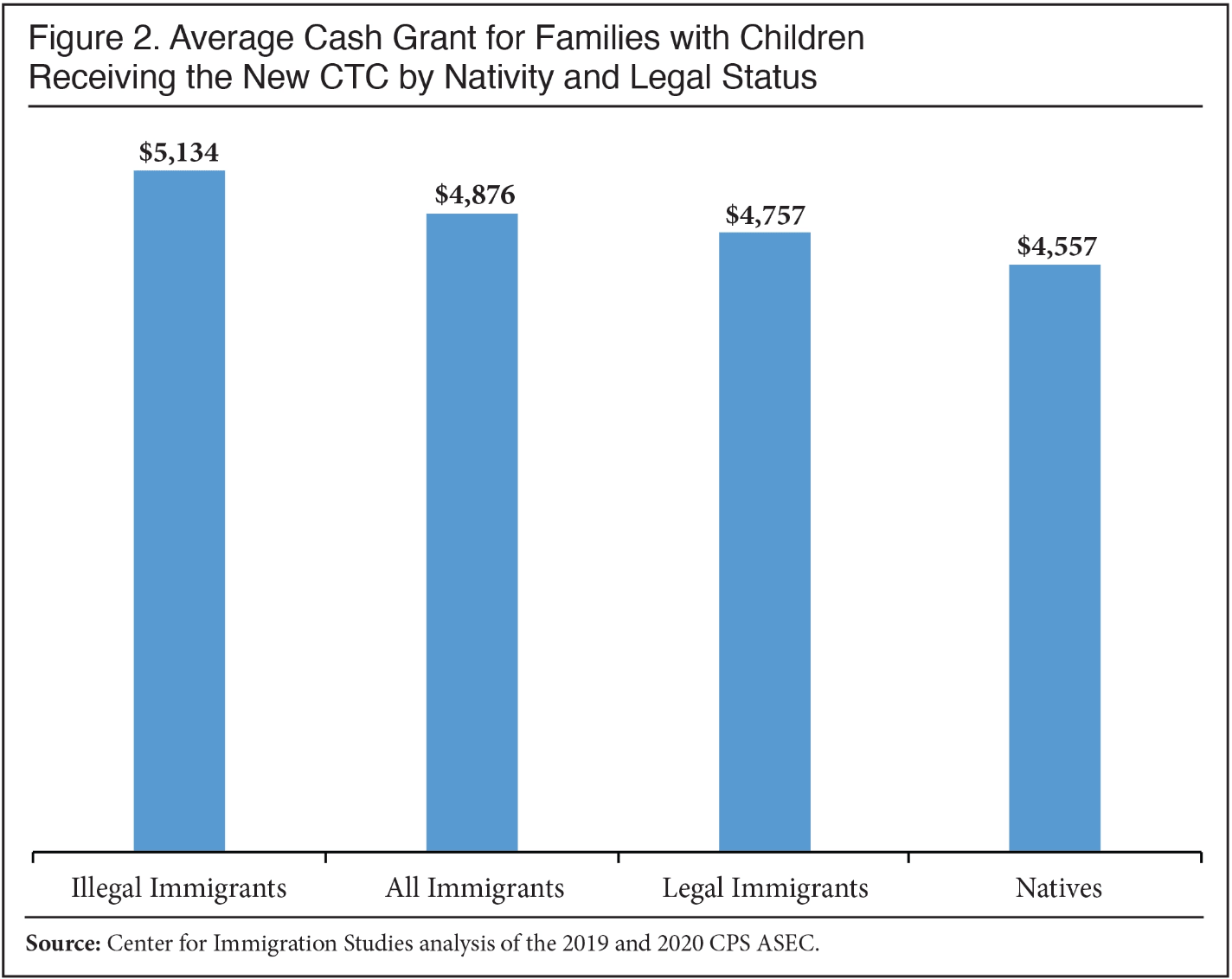 About 63 percent of immigrant-headed families, including illegal and legal immigrant households, with children would receive the tax credits. Meanwhile, 52 percent of native-born American families with children would get the tax credits.
Similarly, illegal aliens would score the highest tax credit payments under the plan, getting more than $5,100, while legal immigrants would secure $4,800 payments and native-born Americans would get $4,600.
Democrats and the Biden administration are pushing the plan despite opposition from most Americans. A Morning Consult survey this month found that 52 percent of registered voters are opposed to making permanent Biden's expanded child tax credits. Just 35 percent, the survey shows, want the tax credits to be made permanent.
Likewise, a majority of 53 percent of swing voters said they oppose making the tax credits permanent and less than 3-in-10 said they want them to be made permanent. About 70 percent of Republican voters said they are opposed to the tax credits becoming permanent, while just 21 percent said the opposite.