YouTube personality Fleccas on Thursday posted screenshots of people who were as old as 120 years of age requesting an absentee ballot and then using that ballot to vote. But the kicker is that of course all of these people are dead. This happened in Michigan of course. This is just the latest accusations about the integrity of the vote.
William Bradley, born in 1902, having applied for and cast an absentee ballot in the 2020 election. He would be 118 if it weren't for the fact that he died in 1984. He voted for Biden because they think very much alike. Both have brains that ceased to function. She then posted others who applied for a mail-in ballot and then voted.
Fleccas posted a link to the Michigan voter index and he challenged his followers to look up the information for themselves. The Blaze did do a search and they did find William Bradley. You have to wonder how widespread this kind of thing could be. I'm afraid this election will be a boon for the legal community.
Essential Fleccas @fleccas·Turns out 118-year-old "William Bradley" voted via absentee ballot in Wayne County, Michigan. William Bradley died in 1984. How long has this been going on? Try it for yourself: https://mvic.sos.state.mi.us/Voter/Index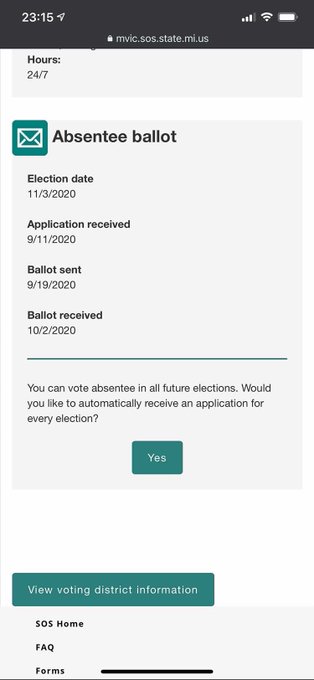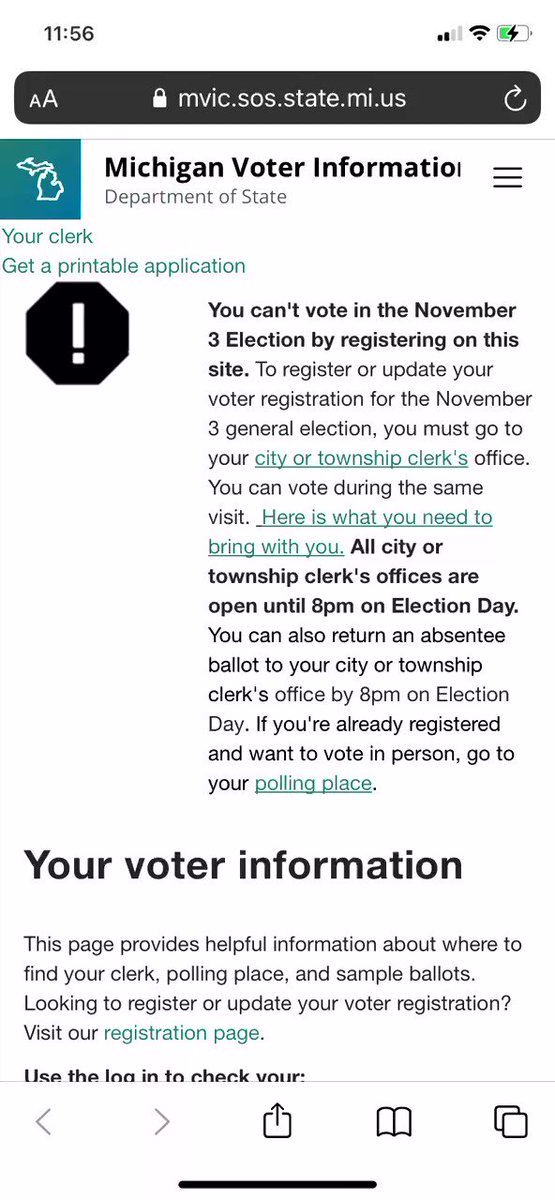 TheBlaze contacted the Michigan secretary of state's office, which gave the following statement:
Ballots of voters who have died are rejected in Michigan, even if the voter cast an absentee ballot and then died before Election Day. On rare occasions, a ballot received for a living voter may be recorded in a way that makes it appear as if the voter is dead.

This can be because of voters with similar names, where the ballot is accidentally recorded as voted by John Smith Sr when it was actually voted by John Smith Jr; or because of inaccurately recorded birth dates in the qualified voter file; for example, someone born in 1990 accidentally recorded as born in 1890. In such scenarios, no one ineligible has actually voted, and there is no impact on the outcome of the election.

Local clerks can correct the issue when it is brought to their attention.
Evidently, the process isn't as thorough as it should be and I don't think it is accidental either. I could be wrong but I don't think I am. If Biden wins we will never know what shenanigans went on this election. You can also forget about people from the FBI, the CIA and possibly members of the Obama/Biden administration.